Why Ristre?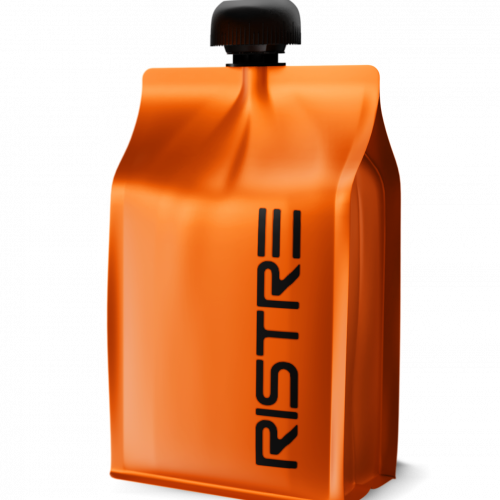 Wondering what this mysterious orange bag contains? Let's take a closer look at what Ristre is, in what practical scenarios you might find it useful and why its nutritional composition is truly exceptional. If you pay attention to a healthy diet and lifestyle, you should be aware of this product.
Ristre is a meal. A fully functional and nutritious meal that contains, other than gradually releasing carbohydrates, proteins and healthy fats, the whole spectrum of vitamins, minerals and superfoods. Forget about expensive supplements and meal replacements and give your body everything it needs, thanks to Ristre. It can serve as a quick and healthy breakfast or lunch. There is no need to be in the kitchen for hours worrying about how to put together a nutritionally balanced meal. We at Ristre know that there is not always time for that, which is why we have developed this meal alternative in cooperation with leading nutritional specialists from the 1st Faculty of Medicine at Charles University and food technologists from the Institute of Chemical Technology.

Ristre saves time and gives you energy
A healthy and nutritionally complete meal replacement
Ristre is perfectly balanced in its composition and contains everything your body needs to function properly. The nutritional benefits will be appreciated by those who are interested in a healthy diet. The proteins, carbohydrates and fats contained in Ristre are sourced from the highest quality ingredients. Fast doesn't have to automatically mean bad. Not if what you are eating is Ristre.
When to use Ristre?
We are not saying that you should replace your regular diet with Ristre completely and thus deny yourself the enjoyment of freshly prepared food. The point of Ristre is to help you if you can't keep up with standard food preparation and are looking for a nutritionally complete meal alternative that will give you the energy, optimal nutrients and tastes great. It's a great on-the-go solution for the office, on a trip, in the car, travels, bike or hike. You will love the easiness of Ristre also if your hobbies include golfing or fishing. So, in what situation will you use Ristre? :)


Starter Pack
2

500 ml

bags

2

Full servings of food
13,96 EUR 6,98 EUR per serving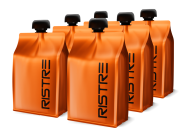 6 Pack
6 500 ml bags
6 Full

servings of food
35,96 EUR 5,99 EUR per serving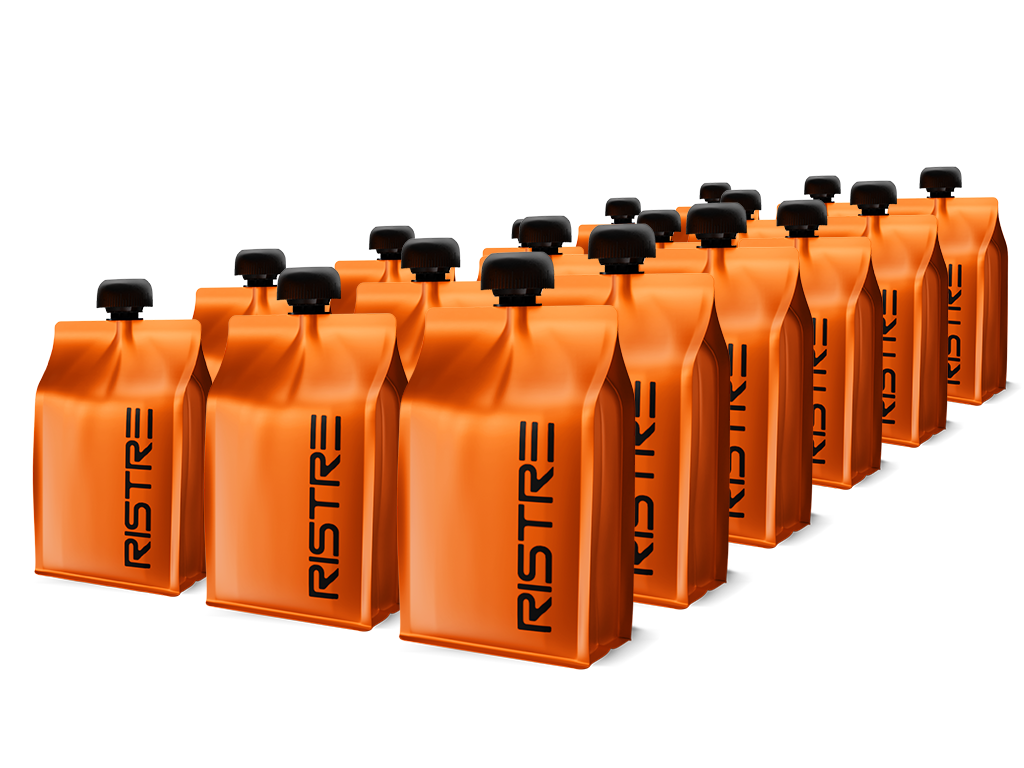 18 Pack
18 500 ml bags
18 Full servings of food
99,96 EUR 5,56 EUR per serving