Pilsen Hockey players ride on RISTRE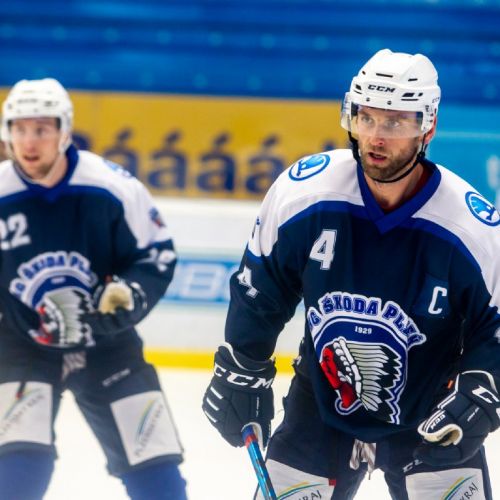 We talked with the head fitness trainer Honza Snopek from HC Škoda Plzeň about the benefits of RISTRE for his players.
The cooperation began in June 2021 and the head fitness trainer provided us with the necessary feedback:
You have been cooperating with Ristre since the end of June. How satisfied are you so far?
Text: "We were given the opportunity to try this product already during the pre-sale and for the first time we used Ristre for a training camp at Šumava mountain, when we were not 'in our own' training facilities. The boys took it as needed during the day, even though we were catered for. It was our solution when we felt hungry, just like a second dinner. I see the greatest benefit for us in the days when we have a combined training preparation – strength and being on a rink. We spend a lot of time on the ice rink- easily at least five hours straight since the morning. The boys know that they have Ristre at their disposal and can recharge at any time during the day.
Ristre fits into our quick food breaks in the form of quality nutrition during hard training sessions, when there is not so much time to cook and digest. When our players go to lunch, they are aware of how they should eat properly during training and on their days off. Ristre makes it very easy for us in this sense. After the first test phase, we went for regular deliveries and I am convinced that the cooperation proved successful.
Do most of your players use Ristre?
We have a number of players who use Ristre regularly and expect to have it available to hand. They know that they get quick energy and are not undernourished during an active day. Other players take Ristre as back up if they forget their snacks so in a practical sense, the whole team is on Ristre.
We are looking for natural sources, vitamins and omega acids in everything, including the supplements and pills that are being bought. In Ristre we have everything included and we know what we are consuming. The balance of all the ingredients and the nutritional composition of the product itself is truly exceptional.
What are the best benefits of Ristre?
First, it's easy to digest. Then storage is very easy. Another uniqueness is that one dose replaces a fully nutritious meal. It's up to everyone whether they eat a little, a half, or a whole Ristre pack. The head knows that the body receives quality ingredients, and it is definitely better than to starve or replace it with chemicals.
We will never have complete control over the players' meals because we do not see them 24/7. The boys have already tried things and know what suits them and what doesn't. You can come across a completely stubborn player, who will claim and stand behind something working his whole life for him, and therefore we will not change anything but it is up to us to then recommend or show them a different 'Ristre' way.

Ristre saves time and gives you energy
How important is eating?
It is often a repetitive topic. From my point of view, it is an integral part of any professional life. In my opinion, it is very much underestimated in the Czech Republic, because we tend to say to ourselves: "I will just have this for lunch, one time doesn't kill you." Professional athletes must always follow a strict food plan and can allow themselves to break their eating habits for example only during a long weekend or vacation.
Would you recommend Ristre further?
Definitely yes! Not only for professional athletes, but to use Ristre in everyday life. Whether you are in the office, on a trip or on a long car journey because Ristre is incomparably better than stopping at petrol stations or carrying fried schnitzel in your backpack.
Will you continue to work together?
I hope that the cooperation will continue to work. We do not have the slightest problem with deliveries and even as a unit we now know what weekly doses we need and what suits us. I believe that the benefits are only growing, because we have a challenging season full of difficult matches, demanding training and long journeys ahead. The body gets tremendously busy and needs to be given enough energy.


Starter Pack
2

500 ml

bags

2

Full servings of food
13,96 EUR 6,98 EUR per serving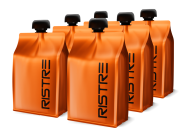 6 Pack
6 500 ml bags
6 Full

servings of food
35,96 EUR 5,99 EUR per serving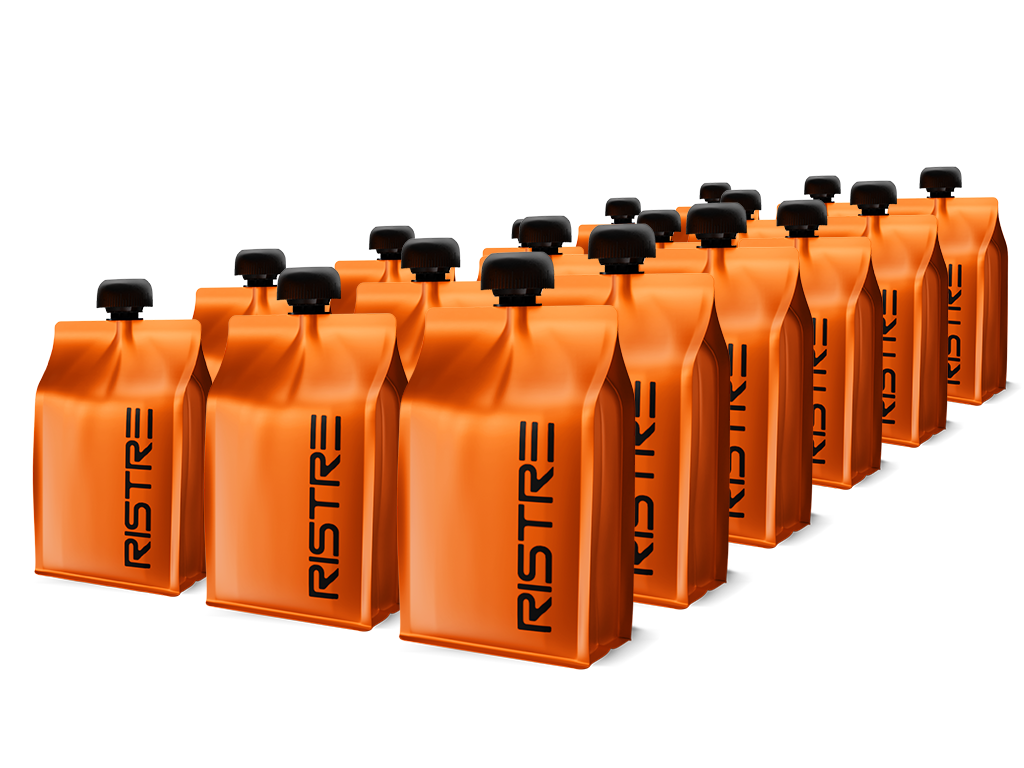 18 Pack
18 500 ml bags
18 Full servings of food
99,96 EUR 5,56 EUR per serving